Privacy Policy
The legal stuff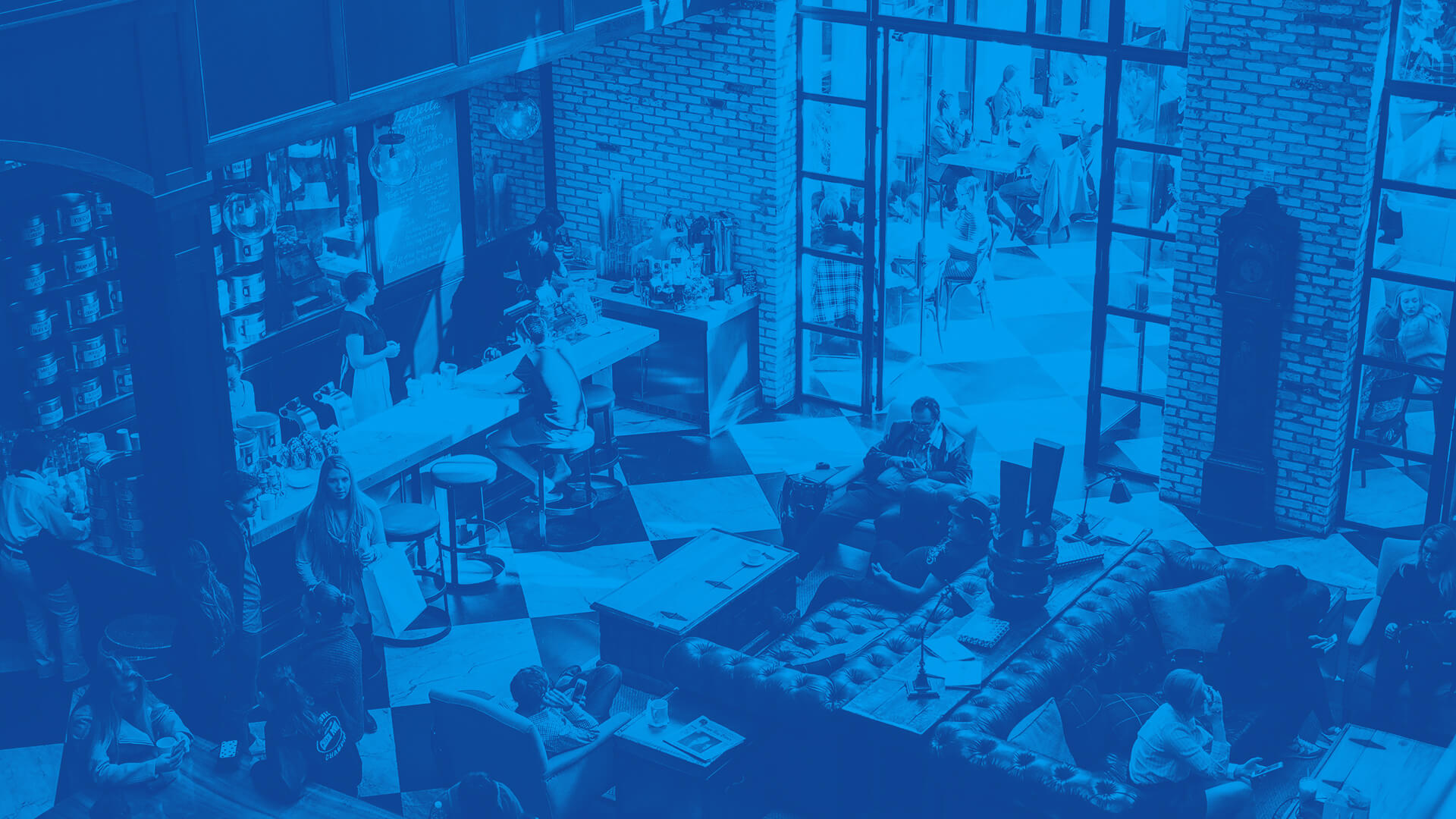 Contents
1. Introduction
2. The personal data we collect from you
3. How we use your personal data
4. Who we might share your personal data with
5. Marketing and exercising your right to opt-out of marketing
6. Your legal rights
7. How long we keep your personal data for
8. Your personal data and Social Networks
9. Security
10. Cookies used by this Website
11. How to contact us
1. Introduction
This privacy notice applies to the processing of data by Frugalpac in connection with the processing of personal data on the Frugalpac website www.frugalpac.com, including any personal data you may provide through your use of the website, ("Website").
This Website is not intended for children and we do not knowingly collect personal data relating to children.
References to "you" or "your" are references to individuals who use the Website. References to "Frugalpac", "we", "us" or "our" are references to Frugalpac Limited, a company incorporated in England & Wales with company registration number 7600690 and with its registered office at Frugal House, 37 Crane Boulevard, Ipswich, IP3 9SQ, England.
We recognise that the use and disclosure of personal data has important implications for us and for the individuals whose personal data we process.
This notice aims to give you information about how Frugalpac collects and processes your personal data when you use our Website.
Frugalpac is the controller of the personal data which is collected and processed when you use our Website. A "controller" is the person or organisation who alone or jointly determines the purposes for which , and the manner in which, any personal data is, or is likely, to be processed.
This notice is issued on behalf of Frugalpac.
2. The personal data we collect from you
Personal data includes any information about an individual from which that person can be identified. It does not include personal data where the identity has been removed (anonymous data). The type of personal data that we will collect from you, and you voluntarily provide to us on this Website, includes:
Your full name
Your address
The name of your company
Your telephone number(s)
Your Email address
Your IP address at the time
The time and date of when you submitted personal data
We may, in further dealings with you, extend this personal data to include your purchases, services used, subscriptions, contracts and payment transactions.
We do not collect any special categories of personal data about you through our Website (this includes details about your race or ethnicity, religious or philosophical beliefs, sex life, sexual orientation, political opinions, trade union membership, information about your health and genetic and biometric data). Nor do we collect information about criminal convictions and offences.
You are under no statutory or contractual requirement or obligation to provide us with your personal information; however, we require at least the information above in order for us to deal with you as a prospect or customer/member/service user or member of the public in an efficient and effective manner.
Contact Form
The primary instance where our Website will ask you for personal data is our contact form.
The contact form is powered by a popular WordPress plugin called Contact Form 7.
Once submitted, your information will be processed and forwarded to us within a single email sent by the website application. Your information will not be stored within the website application's database.
3. How we use your personal data
To contact you, following your enquiry, reply to any questions, suggestions, issues or complaints you have contacted us about;
Make available our products to you;
Process your orders;
Take payment from you or give you a refund;
Personalise your purchasing experience, for example we may provide you with details of products that match a product which you may have purchased or enquired about previously;
For statistical analysis and to get feedback from you about our products, Website, and other activities. For example, occasionally we may invite you to review a product you've bought from us. If we do, it's possible that we'll use independent research and feedback providers to act on our behalf;
To power our security measures and services so you can safely access our website and mobile apps;
Help us understand more about you as a customer and the products you buy so that we can serve you better;
Contact you about products from us;
● Provide you with online advertising and promotions; and
● Help answer your questions and solve any issues you have.
4. Who we might share your personal data with
We may share your personal data with other organisations in the following circumstances:
If we are required by law to share your personal data;
If we need to share personal data in order to establish, exercise or defend our legal rights (this includes providing personal data to others for the purposes of preventing fraud and reducing credit risk); or
From time to time, employ the services of other parties for dealing with certain processes necessary for the operation of the Website. However, all the information we share will be collected and anonymised, so neither you nor any of your devices can be identified from it.
5. Marketing and exercising your right to opt-out of marketing
We strive to provide you with choices regarding certain personal data uses, particularly around marketing. We will not use your personal data to send you marketing materials if you have requested not to receive them. If you request that we stop processing your personal data for marketing purposes, we shall stop processing your personal data for those purposes.
6. Your legal rights
Under certain circumstances you have rights under data protection laws in relation to your personal data. It is Frugalpac policy to respect your rights and we will act promptly and in accordance with any applicable law, rule or regulation relating to the processing of your personal data.
Details of your rights are set out below:
Right to be informed about how personal data is used
You have the right to be informed about how we will use and share your personal data. This explanation will be provided to you in a concise, transparent, intelligible and easily accessible format and will be written in clear and plain language.
Right to access personal data
You have the right to obtain confirmation of whether we are processing your personal data, access to the personal data and information regarding how your personal data is being used by us.
Right to have inaccurate personal data rectified
You have the right to have any inaccurate or incomplete personal data rectified. If we have disclosed the relevant personal data to any third parties, we will take reasonable steps to inform those third parties of the rectification where possible.
Right to have personal data erased in certain circumstances
You have a right to request that certain personal data held by us is erased. This is also known as the right to be forgotten. This is not a blanket right to require all personal data to be deleted. We will consider each request carefully in accordance with the requirements of any law relating to the processing of your personal data.
Right to restrict processing of your personal data in certain circumstances
You have the right to block the processing of your personal data in certain circumstances .This right arises if you are disputing the accuracy of personal data, if you have raised an objection to processing, if processing of personal data is unlawful and you oppose erasure and request restriction instead or if the personal data is no longer required by us but you require the personal data to be retained to establish, exercise or defend a legal claim.
Right to data portability
In certain circumstances you can request to receive a copy of your personal data in a commonly used electronic format. This right only applies to personal data that you have provided to us (for example by completing a form or providing information through the Website). Information about you which has been gathered by monitoring your behaviour will also be subject to the right to data portability. The right to data portability only applies if the processing is based on your consent or if the personal data must be processed for the performance of a contract and the processing is carried out by automated means (i.e. electronically).
Right to object to processing of personal data in certain circumstances, including where personal data is used for marketing purposes
You have a right to object to processing being carried out by us if (a) we are processing personal data based on legitimate interests or for the performance of a task in the public interest (including profiling), (b) if we are using personal data for direct marketing purposes or (c) if information is being processed for scientific or historical research or statistical purposes. You will be informed that you have a right to object at the point of data collection and the right to object will be explicitly brought to your attention and be presented clearly and separately from any other information.
Right not to be subject to automated decisions where the decision produces a legal effect or a similarly significant effect
You have a right not to be subject to a decision which is based on automated processing where the decision will produce a legal effect or a similarly significant effect on you.
You may exercise any of your rights at any time using the contact details set out in paragraph 11 below. You may not have to pay a fee to access your personal data (or to exercise any of the other rights). However, we may charge a reasonable fee if your request is clearly unfounded, repetitive or excessive. Alternatively, we may refuse to comply with your request in these circumstances.
We may need to request specific information from you to help us confirm your identity and ensure your right to access your personal data (or to exercise any of your other rights). This is a security measure to ensure your personal data is not disclosed to any person who has no right to receive it. We may also contact you to ask you for further information in relation to your request to speed up our response.
We try to respond to all legitimate requests within one calendar month. Occasionally it may take us longer than one calendar month if your request is particularly complex or you have made a number of requests. In this case, we will notify you and keep you updated.
For more information about your privacy rights
The Information Commissioner's Office (ICO) is the United Kingdom's independent authority set up to up hold and enforce data protection and privacy matters in the UK. The ICO makes a lot of information accessible to consumers on their website.
You can make a complaint to the ICO at any time about the way we use your information. However, we hope that you would consider raising any issue or complaint you have with us first. Your satisfaction is extremely important to us and we will always do our very best to solve any problems you may have.
7. How long we keep your personal data for
We retain a record of your personal data in order to provide you with a high quality and consistent service. We will always retain your personal information in accordance with the General Data Protection Regulation (GDPR) and never retain your information for longer than is necessary. Unless otherwise required by law, your data will be stored for a period of 5 years after our last contact with you/some other identifiable action or period, at which point it will be permanently deleted and therefore irretrievable.
8. Your personal data and Social Networks
When using our Website, you may be able to share information through social networks like Facebook and Twitter. For example, when you 'like', 'share' or review our services. When doing this, your personal data may be visible to the providers of those social networks and/or their other users. Please remember it is your responsibility to set appropriate privacy settings on your social network accounts so you are comfortable with how your information is used and shared on them.
9. Security
Data security is of great importance to Frugalpac and to protect your personal data we have put in place suitable physical, electronic and managerial procedures to safeguard and secure your collected data. We ensure that those who have permanent or regular access to personal data, or that are involved in the processing of personal data, or in the development of tools used to process personal data, are trained and informed of their rights and responsibilities when processing personal data.
We take security measures to protect your information including:
Physical & Managerial Security Procedures
Limiting access to our buildings to those that we believe are entitled to be there (by use of passes, key card access and other related technologies);
Implementing access controls to our information technology;
We use appropriate procedures and technical security measures (including strict encryption, anonymisation and archiving techniques) to safeguard your information across all our computer systems, networks and offices;
Never asking you to disclose your own passwords;
Advising you never to enter your account number or password into an email or after following a link from an email.
Website Application and Hosting Security Procedures
HTTPS – This website is secured via Hyper Text Transfer Protocol Secure (HTTPS). It means all communications between your browser and this website are securely encrypted. This means that even if somebody managed to intercept the connection, they would not be able to decrypt any of the data which passes between you and the website.
Web Application Maintenance – Frugalpac, working in collaboration with our Website development agency, regularly monitors the security of this Website and consistently updates the core CMS platform and supporting extensions and plugins.
10. How we use cookies on our Website
What are cookies?
Cookies are small pieces of data, stored in text files, which are downloaded to your computer or other device when you visit a website. They are widely used to 'remember' you and your preferences, either for a single visit (through a 'session cookie') or for multiple repeat visits (using a 'persistent cookie'). They ensure a consistent and efficient experience for visitors, and perform essential functions such as allowing users to register and remain logged in. Cookies may be set by the site that you are visiting (known as 'first party cookies'), or by other websites who serve up content on that site ('third party cookies').
What are 'Strictly Necessary Cookies'?
These are the cookies that are essential for this Website to perform its basic functions. These include those required to allow registered users to authenticate and perform account related functions, as well as to save the contents of virtual 'carts' on sites that have an e-commerce functionality.
Strictly Necessary Cookies are highlighted with a double asterisk (**) in the tables below:
Cookies set by WordPress
| | | |
| --- | --- | --- |
| Cookie Name | Description | Duration |
| wordpress_<hash> ** | On login, wordpress uses the wordpress_[hash] cookie to store your authentication details. Its use is limited to the admin console area, /wp-admin/ | 2 years |
| wordpress_logged_in_<hash> ** | After login, wordpress sets the wordpress_logged_in_<hash> cookie, which indicates when you're logged in, and who you are, for most interface use. | Session |
| wp-settings-<time>-<UID> ** | WordPress also sets a few wp-settings-<time>-<UID> cookies. The number on the end is your individual user ID from the user's database table. This is used to customize your view of admin interface, and possibly also the main site interface. | Session |
| wordpress_test_cookie | Used to check whether your web browser is set to allow or reject cookies. | Session |
| wpe-auth | | |
Cookies set by Google Analytics
| | | |
| --- | --- | --- |
| Cookie Name | Description | Duration |
| _ga | Used to distinguish users. | 2 years |
| _gid | Used to distinguish users. | 24 hours |
| _ga_<container-id> | Used to persist session state. | 2 years |
Cookies set by reCAPTCHA
| | |
| --- | --- |
| Cookie Name | Description |
| _GRECAPTCHA | Providing risk analysis |
How to change your Cookie preferences
The most popular web browsers typically provide additional tools to users for controlling or restricting cookies on their device. To find out more about cookies, including how to see what cookies have been set, you can visit www.aboutcookies.org.
Find out how to manage cookies on popular browsers:
Google Chrome
Microsoft Edge
Mozilla Firefox
Microsoft Internet Explorer
Opera
Apple Safari
To find information relating to other browsers, visit the browser developer's website. To opt out of being tracked by Google Analytics across all websites, visit http://tools.google.com/dlpage/gaoptout.
By using our Website, you agree that we can place these types of cookies on your device. If you want to restrict or block any of the above cookies, you should do this through the web browser settings for each web browser you use and on each device you use to access the internet. Please be aware that some of the areas of our Website may not function if your web browser does not accept cookies. However, you can allow cookies from specific websites by making them "trusted websites" in your web browser. The "Help" function within your web browser should tell you how to make these changes. Alternatively, you can visit https://www.attacat.co.uk/resources/cookies/how-to-ban on how to manage cookies.
11. How to contact us
Our General Counsel oversees compliance with data protection within Frugalpac. If you have any questions about this notice, including any requests to exercise your rights, please contact our General Counsel using the contact details set out below.
General Counsel
Frugalpac Limited, Frugal House, 37 Crane Boulevard, Ipswich, IP3 9SQ.
Email: General Counsel
Telephone: +44 (0) 1473 599 070
Last updated on 16th July 2019.